Ladies Holy Guacamole Bonspiel
---
---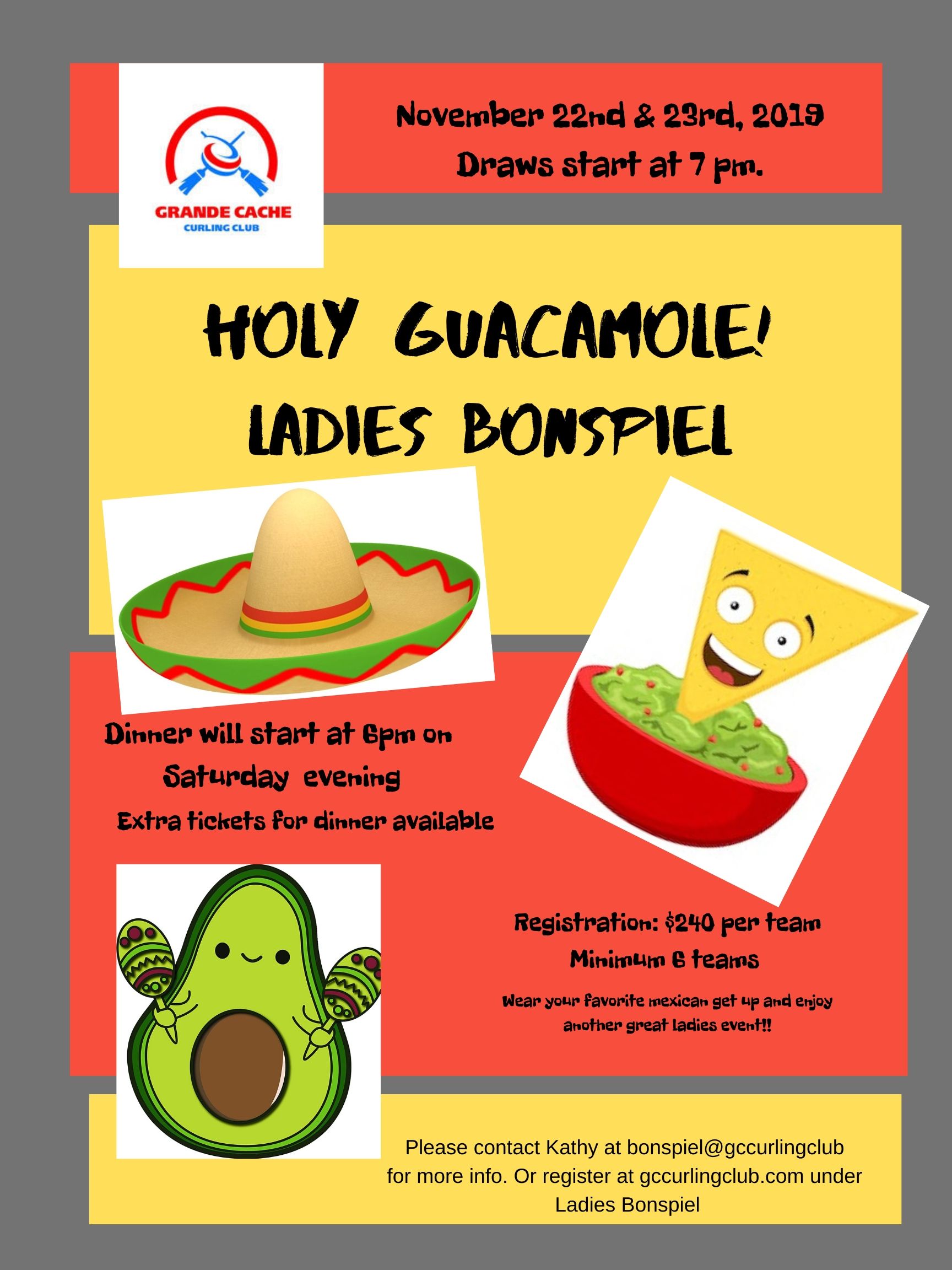 ---
Good Day Ladies!!
We have set the dates for our Ladies Bonspiel. November 22nd and 23rd 2019. Draws start at 7pm on the 22nd.
Dinner will begin on November 23rd at 6pm and there are also extra tickets available if someone you know would like to join that is not curling.
This years theme- Holy Guacamole!
Registration is $240
Minimum 6 teams must be registered to make the bonspiel a go.
Put on you favorite Mexican attire and join us for a couple of days of curling fun.